Hip surgery can change your life for the better after suffering from conditions such as arthritis. However, the costs of the procedure are something to think about when considering surgery. Leading hip surgeon Mr Rishi Chana is here with a handy guide to the costs of hip surgery.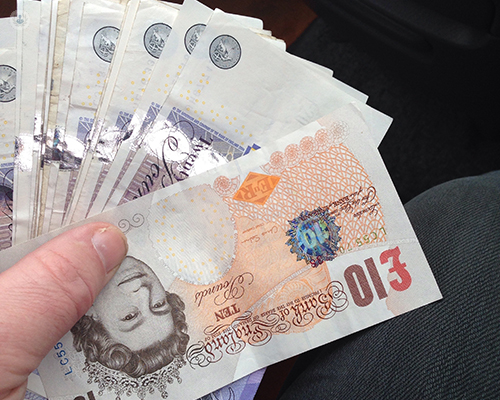 What are the different types of hip surgery?
The two main types of hip surgery are arthroscopic(keyhole) and replacement.
Keyhole surgery is aimed at keeping your natural joint for as long as possible whilst dealing with the core problems and any damage caused.
Mr Chana is an expert at this and uses cutting-edge stem cell biological reconstruction techniques that have excellent results for fast recovery and better pain-free function.
Conditions like hip impingement, femoroacetabular impingement, cam and pincer lesions, labral tears, gluteal and ITB pain and trochanteric bursitis respond very well to keyhole surgery.
If the joint is worn out or the damage too far gone to repair, then the best surgery is a full joint replacement. This is a very safe, well-proven operation with excellent results. These now last around 30 years. If you are around 65-70 years old, it is very likely that one joint replacement will last you a lifetime and not wear out!
How much does a hip replacement cost (total vs partial)?
A partial hip replacement is only done for elderly patients who have fallen and broken their hip. It is a damage control operation and not routinely done for people who are active.
A total hip replacement is a much better operation in delivering pain-free function and the ability to get your life back on track compared to a partial one. Both the ball and socket are replaced. Mr Chana uses only the safest and longest-lasting implants with a proven track record for this operation.
A total hip replacement costs around £11,000 for a self-funded private operation.
Hip keyhole surgery is £7,000 for a self-funded private operation.
Your health insurance should cover you for all the treatments that Mr Chana offers, including keyhole and replacement surgery.
Are there any additional expenses?
Sometimes, extra physiotherapy and specialised hydrotherapy or respite care is needed. If so, Mr Chana will discuss this with you as necessary in advance.
Most packages are very comprehensive and will cover you for all scenarios, including the unlikely event of there being a problem.
Is hip surgery covered by insurance?
Yes. Mr Chana is a fee-assured surgeon with all health insurance companies and all his operations are covered by them.